Daniel Kammen elected to American Academy of Arts and Sciences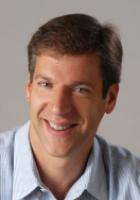 Nine UC Berkeley faculty members from a wide range of disciplines have been elected to the American Academy of Arts and Sciences (AAAS), a 240-year-old organization honoring the country's most accomplished artists, scholars, scientists and leaders.
The nine are among 276 new AAAS members from throughout the country and raise Berkeley's total count of living AAAS members to about 260.
Daniel Kammen, a professor of energy and resources, public policy and nuclear engineering and director of the Renewable and Appropriate Energy Laboratory. He directs research on the energy supply and energy transmission, smart grid and low-carbon energy systems, life-cycle impacts of transportation options and energy for community development in Africa, Asia and Latin America.
The new UC Berkeley members are in good company. Other newly elected members are singer, songwriter and activist Joan Baez, former U.S. Attorney General Eric H. Holder Jr., author Ann Patchett, poet and playwright Claudia Rankine, lawyer Anita Hill, New York Times reporter Adam Liptak and independent filmmaker Richard Linklater.
"The members of the class of 2020 have excelled in laboratories and lecture halls, they have amazed on concert stages and in surgical suites, and they have led in board rooms and courtrooms," said AAAS president David Oxtoby. "With today's election announcement, these new members are united by a place in history and by an opportunity to shape the future through the Academy's work to advance the public good."
For more information click here